Heroes: A Tribute by Doug Meyer | Pink Art Edition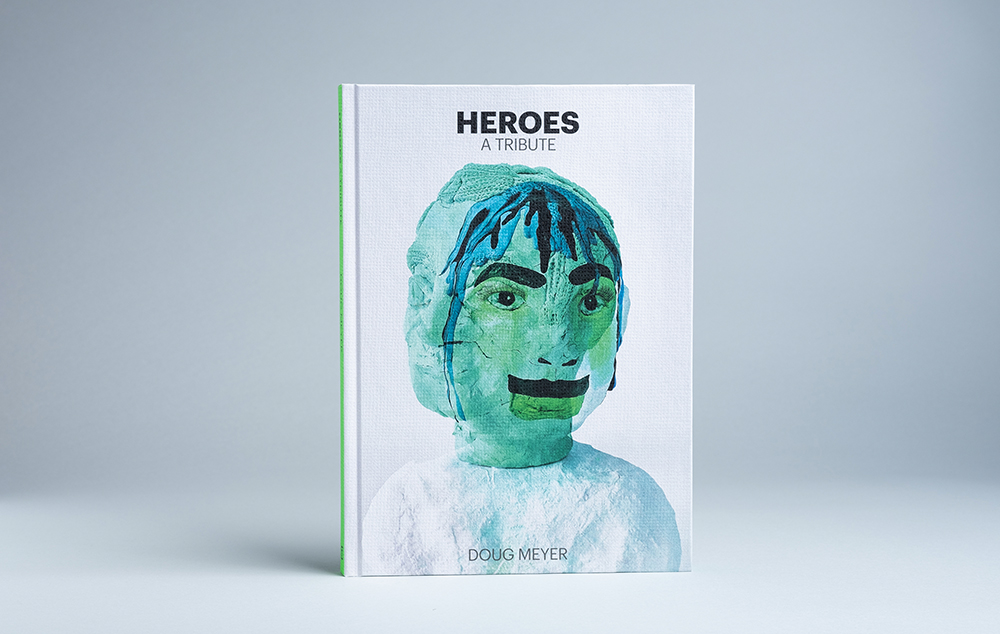 Heroes: A Tribute by Doug Meyer | Pink Art Edition
Heroes: A Tribute is spectacular in every detail. The book pays homage to some of the first victims of AIDS and AIDS-related diseases—brilliant creative figures such as Robert Mapplethorpe, Keith Haring, Rudolph Nureyev, Freddie Mercury, Rock Hudson, John Duka, Tina Chow, Klaus Nomi, Halston, and Angelo Donghia. In Heroes, artist Doug Meyer honors 50 innovative pioneers from the worlds of art, design, film, and dance whose contributions may be unknown to a younger generation.
To make the 3D portraits depicted in this book, Meyer blended new and old techniques ranging from terracotta to eglomise to papier-mâché to computer generated collage, to name only a few. The collection was shown in an exhibition that toured to Los Angeles, Miami and New York City. Meyer performed extensive research for each portrait, ploughing through books and newspaper archives to gain intimate knowledge of the men and women he was depicting. "I immersed myself in their lives," he says.
The book includes biographies of each figure based upon Meyer's research and informed by obituaries published by The New York Times, Los Angeles Times and other newspapers. The hardcover coffee table book is printed in multiple papers with pops of neon color and painted edges, echoing the artist's work.
This edition will come with a stand-alone 51st-hero print of Jack Smith — acclaimed as a founding father of American performance art, and has been critically recognized as a master photographer, though his photographic works are rare and remain largely unknown. The print will be crafted with unique collage elements that will be cut, hand glued, signed and numbered by the Artist.
–
Pink Art Edition No. 1051-2000
Signed by Doug Meyer
Includes 51st-Hero Pink Print signed and numbered by the Artist.
Size: 8.2 x 11.6"
Construction: Hardcover, 220 Pages, Perfect Binding, 143 Images, Painted Edges
Production: United States of America
Publication Date: May 2018
ISBN: 978-0-9986931-7-0